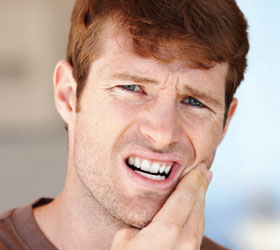 Nearly 50,000 Americans will be diagnosed with oral cancer this year. Of the diagnosed individuals, only about half will be alive in 5 years. Dentists look for signs of mouth cancer, but it is important to watch for symptoms between your regular yearly appointments.
To schedule an oral cancer screening in Plano, TX CALL (972) 964-3774
Signs of Mouth Cancer
Loose teeth
Unexplained bleeding in the mouth
Continuous bad breath
Sudden weight loss
Changes in voice
Trouble moving jaw or tongue
Dentures fitting differently due to swelling
Difficulty chewing, swallowing, speaking, moving the mouth
Ear pain without loss of hearing
Red or white lesions and patches in the mouth or near lips
Sores, swelling, lumps in or near mouth or throat that do not clear up
Numbness or pain anywhere in mouth including tongue
The feeling of a lump in a throat/lingering sore throat
Related: Why we recommend oral cancer screenings
Risks
Smoking, chewing tobacco, smoking cigars
Heavy alcohol use
Combination use of tobacco and alcohol
Diet deficient in fruits and vegetables
HPV 16 can increase the risk of mouth cancer
Sun exposure
A family history of cancer
The best way to avoid oral cancer is avoiding the risks that increase your chances, practicing good oral health, and going to regular dental appointments.
Go to regular dental screenings to have your dentist identify early signs of mouth cancer before it becomes a serious problem.
---
Ready to schedule your oral cancer screening in Plano, Texas area?
Contact us today to set up your examination. Dr. Wilhite has over 30 years experience and can detect oral cancer issues. He will be able to identify possible issues and recommend further treatments if needed.
We can also talk about affordable financing and dental insurance options to make sure you get the care you need.
David Wilhite is a Plano Texas Dentist who has helped thousands of patients with a wide variety of dental health issues from general to cosmetic dentistry, Invisalign clear braces, TMJ treatment, dental implants and full mouth restorations.
---